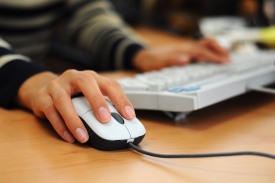 Jack W. Booth & Associates has been serving the personal and business insurance needs of Oklahoma individuals and businesses since 1919. We are members of the Independent Insurance Agents of Oklahoma and are Trusted Choice agents among other trade associations with whom we work closely to provide timely and accurate risk management services.
The companies we represent are some of the finest in the industry. We make sure the companies we represent have excellent customer service as well as a reputation for fast and fair claims assistance. We will find the best company for your specific needs and give you the highest level of protection.
We want you to have a positive overall experience with JWB Insurance. Our one on one service approach is our #1 goal for all our insurance clients. Give us a call at 405-379-3395 or contact us through one of our quote forms, and we'll be happy to answer any of your insurance questions.